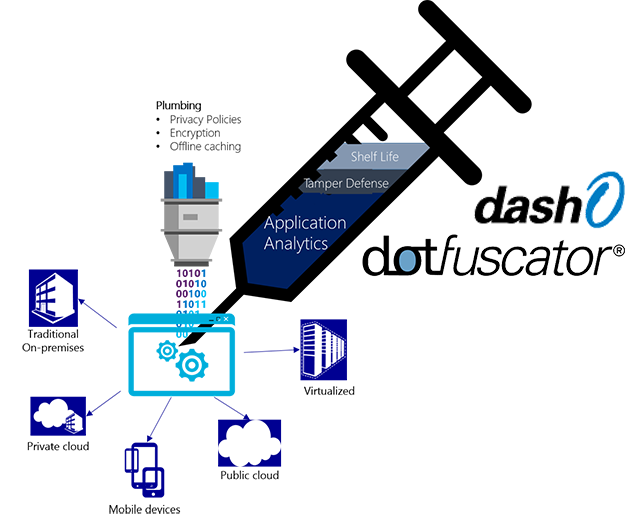 Instrumentation Injection – the process of embedding instructions into a binary post-compile with no programming whatsoever – offers a powerful means of improving application monitoring, application security, and application lifecycle management.
Injection offers a number of distinct advantages including:
The elimination of coding reduces the development cost of embedding API calls inside an application,
Static analysis eliminates additional coding requirements beyond API calls, e.g. tri catch generation across java and .NET (inside existing handler frameworks), packaging custom data for transmission, and linking of analytics libraries into existing binaries,
Integration into builds accelerates release velocity by increasing automation,
Support for multiple instrumentation patterns across release phases, e.g. beta, production, trial, etc. without having to branch code,
An audit trail for governance and compliance obligations, and
Ensuring a consistent implementation pattern across applications and development teams – including those published through enterprise marketplaces.
DashO for Java and Dotfuscator for .NET are the most widely deployed and trusted application injection platforms supporting:
Application Analytics: the injection of feature, session, exception, and custom data instrumentation.
Tamper Defense: the injection of tamper detection, real-time defense, and notification services.
Shelf Life: the injection of end-of-life (expiry) logic to gracefully and safely end-of-life deployed applications.
For more information on the power of instrumentation injection