Take Control of Your Incident Response
High performing companies must discover, triage, and diagnose production incidents as fast as possible. They must also track their resolution easily inside their normal development workflow.
PreEmptive Analytics for Team Foundation Server monitors incidents from applications deployed in production (web, desktop, mobile, cloud) and automatically creates work items within TFS, via rules and thresholds that you create. You learn about an issue as soon as it happens. Based on your rules, you can be alerted for immediate action or add the issue to your backlog, appropriately prioritized. All of this can be done with little or no coding, and minimal setup.
Proactively deal with production incidents rather than react to incoming complaints.
Appropriately and automatically detect and prioritize incidents related to VIP clients and/or mission critical activities.
Reduce time and expense of support, improve test plans and better identify application requirements and risks.
Validate design principles and capture malicious or hostile user behavior.
Trusted by Microsoft and is included as a part of Visual Studio & Team Foundation Server.
Easy to instrument and deploy.
Includes live support with quick, proven response times.
---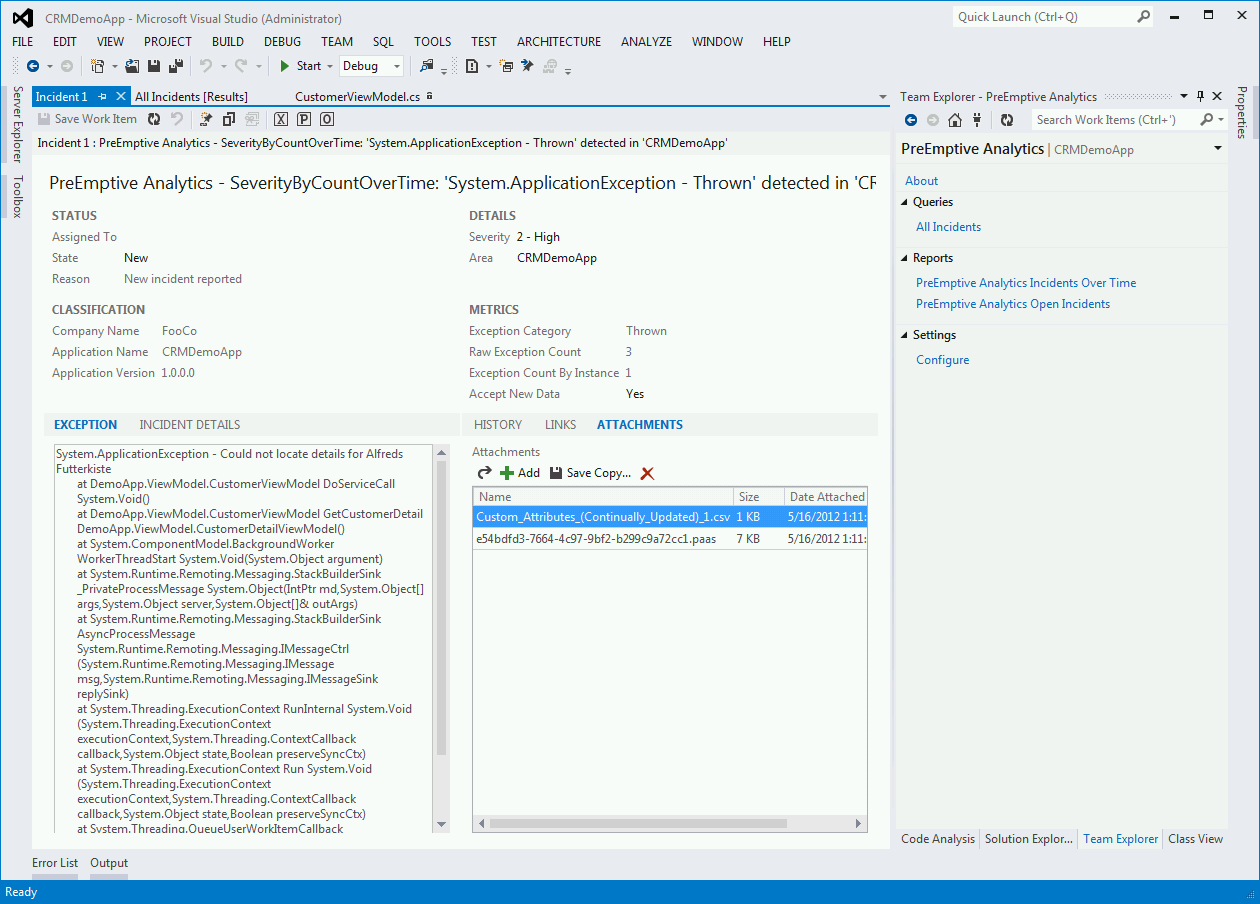 ---