MOBILE ANALYTICS SERVICES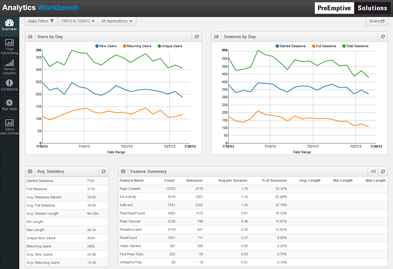 Gather near real-time intelligence on feature usage, application adoption and user behavior and preferences to improve development decisions and increase application value.
Support for mainstream mobile platforms (Android, iOS, WP, WinRT, JavaScript, HTML5)
Simple activation and instrumentation
What Makes PreEmptive Analytics Different?
Data is client owned, supporting privacy policies and regulatory compliance
Usage statistics are "near real-time" less than one minute to visualization
Deep Visual Studio and Team Foundation Server integration
Advanced Capabilities:
Application specific data capture and visualization
Support beyond mobile (.NET, C++, C#) and across public and private cloud, enterprise and cross-domain boundaries
Data Privacy
You completely own your data supporting privacy policies and regulatory compliance.
Near Real Time
Data is available in less than one minute for viewing.
Broad Platform Support
Supports iOS, Android, Windows and JavaScript/HTML5
On-premises or Cloud
Available on-premises or in a hosted environment for maximum flexibility.
Custom Data Collection
Collect and visualize important data specific to your application.
Secure
All transmitted data is encrypted before transmission.
---
Know Which Features are Being Used
Find out which features users are actually using. Kill that feature that is costly to maintain but only 3% of your users are using. Know how many customers are using features that rely on an older technology preventing you from leveraging newer technologies. Focus development resources on enhancing features that users actually use.

---
User Metrics
Gain deep insight into who is using your application. Know where, when and how often users are using your application.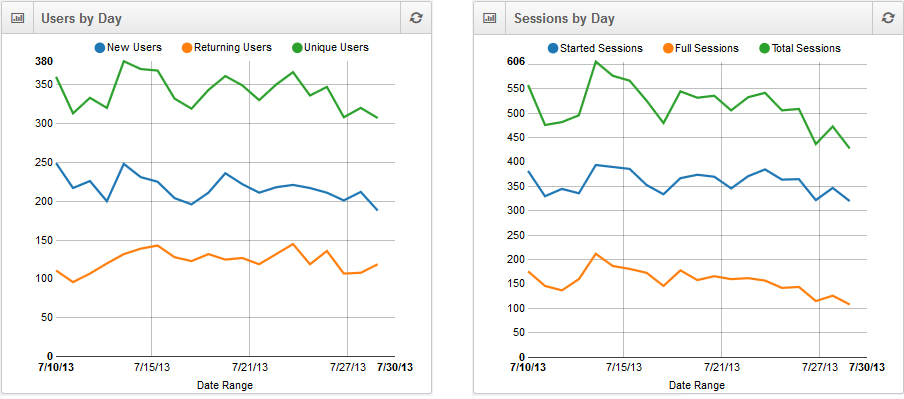 ---
Drive User Adoption
With PreEmptive Analytics you will know the versions and platforms where you have the highest adoption. Target development to the most popular devices and platforms. Use real data to determine when you can stop supporting a version.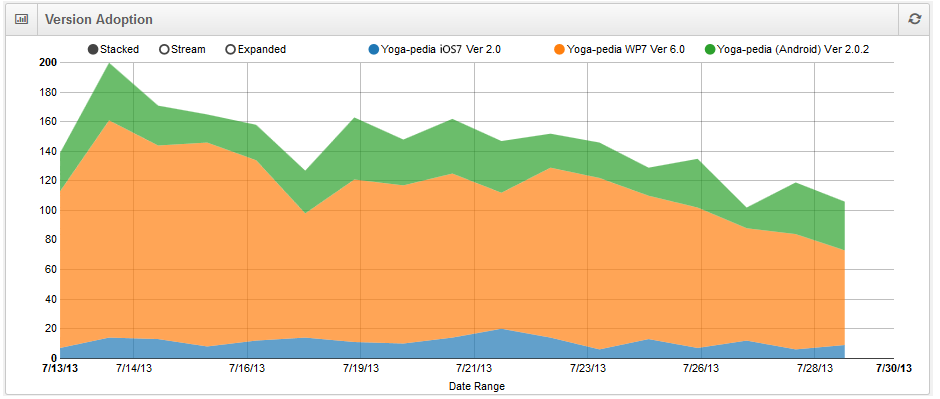 ---
Track & View Exceptions
Capture caught, thrown and unhandled exceptions. View the stack trace to identify and fix errors to improve user experience.