Product Literature
Data sheets and more information about Dotfuscator.
Latest News & Articles
Read up on the latest Dotfuscator news.
---
White Papers
Read how PreEmptive is redefining obfuscation protection.
Support
If you need immediate assistance and are a licensed user of Dotfuscator Suite, contact us via phone at 440.443.7200 Ext 2
For user guides and documentation, visit the Support page.
---
Videos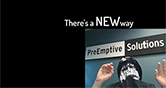 The New Way To Integrate Dotfuscator Into Your Build Is So Easy It Can Be Done Blindfolded!
Don't believe us how easy it is to configure Dotfuscator? Then watch this video.
Play
---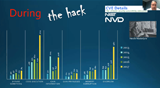 Application Risk Management: Common Practices Combating Uncommon Risk
This webcast goes deeper into the topics covered in our recent blog post: The Six Degrees of Application Risk and offer some real-world scenarios.
Play
---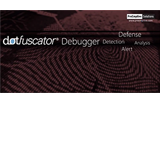 Preventing Debugger Hacking with Dotfuscator Professional
This 12 minute demo and presentation steps through the risks that debugger hacking pose and how these risks can mitigated through prevention, detection, real-time defense, and analysis.
Play
---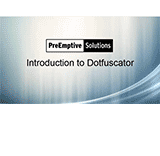 Quick Demo of Dotfuscator
This quick six minute video will show you how easy it is to reverse engineer .NET code and how Dotfuscator protects can help protect it.
Play
---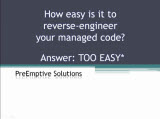 Prevent Reverse Engineering
This video demonstrates how "binary equals source code" in the world of .NET and Java and steps you through the kinds of risks that reverse engineering can pose and how application hardening can help.
Play
---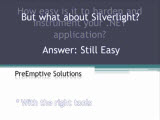 Silverlight XAP Support
With Dotfuscator, obfuscating and instrumenting your application is effortless regardless of how you choose to deploy it. Just select any Silverlight application and click 'Build'.
Play